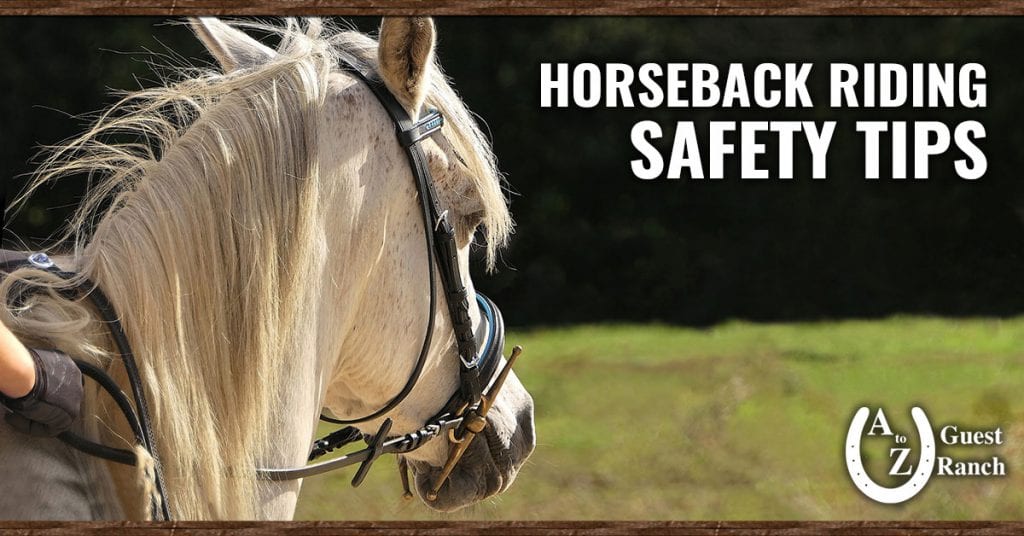 One of the best ways to experience the beauty of the Kiamichi mountains, is to do it from the back of a horse. A to Z Guest Ranch offers horseback trail rides that are guaranteed to be a fun experience for you, your family and your friends.
Before you hit the trail, you may want to familiarize yourself with a few basic horseback riding safety tips. Horse and Rider magazine and HorseChannel.com list some great guidelines that every rider should be aware of:
Approach horses safely
Approach horses from the side and speak to alert them of your presence
If you must walk behind a horse, either 1) walk far away, out of kicking range or 2) walk close, touching them, and keeping a hand on their rump as you pass around
Be aware of a horse's feet- don't let your feet get in the way of theirs
Wear proper riding gear
Wear proper footwear: boots or shoes with a hard toe and a heel are best to prevent feet from slipping through the stirrups
Wear a helmet
Mount and dismount properly
Before mounting, make sure the horse is standing still, and have hold of the reins. For inexperienced riders, someone should hold the horse still while the rider mounts and dismounts
Avoid mounting and dismounting on slopes, or where there are low hanging objects
Practice proper trail etiquette
Stay on designated trails and riding areas
Keep one horse-length between you and the horse in front of you
Approach steep, slick, or rocky terrain slowly and carefully, and stay centered in the saddle.
Always stay with the group
Set a pace that everyone in the group is comfortable with, and maintain the same speed as the group
Do not trot or run (unless all riders are comfortable, and all have agreed to the Ranch's advanced riding experience option)
We invite you to come to A to Z Guest Ranch for an unforgettable experience of horseback riding and sightseeing. And remember- safety first!